We Connect Global Buyers & Sellers
Powered by

We Connect Global Buyers & Sellers
---
Powered by

Read What Our Customers Say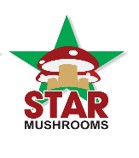 Star Mushroom
We were able to showcase our company logo on the Ceylon Sellers Directory with the support of Cord360.com.

Taprobane Spices Pvt Ltd.
Cord360.com helped me a lot in marketing products digitally in Sri Lanka and across the globe. With cord360.com.

...
Read more
In business the right connections are everything. At cord360.com we ensure that the right connections are exactly what you get. www.cord360.com is the cord that connects businesses across the globe. Operated through an e-platform we connect buyers and sellers to trade beyond borders and languages.
We offer complete solutions to the entire trade value chain turning ideas into solutions over E-COMMERCE.
The customer network is the essence for your business - cord360.com connects you to new opportunities to take your business beyond borders by increasing your network connectivity and market dynamics.
...
Read more